Written by John Locklair
Feb 27, 2012
Posted in
Comments Off

on R.B.'s Restaurant Menu Display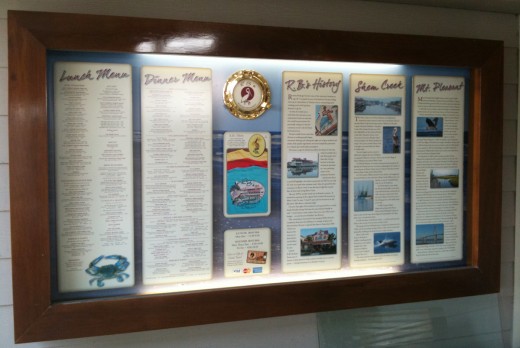 R.B.'s Seafood Restaurant serves amazing food on Shem Creek and they called us to redesign their menu display. Their previous display had become dated and the sun and moisture had not been kind to it. So our goal was to provided an engaging display of their lunch and dinner menus, promote other offerings such as gift cards and tshirts, and also provide information about the history of R.B.'s and the Mt. Pleasant area for guests to read while waiting to be seated. We wanted something that could be changed in pieces as menus and other information changed, without having to recreate the entire display.
We accomplished this by printing our design in full color onto durable UV protected exterior vehicle wrap vinyl. Then we applied the printed vinyl to custom manufactured 1/8″ aluminum core boards. We applied a background print to a full sheet of core board and screwed it into the back of the case. Then we glued and screwed custom cut wooden blocks to raise the vertical panels off of the background to give the display some depth. We applied 2″ exterior velcro to the tops of the wooden blocks and matched up the locations on the backs of the vertical panels.
Then it was just a matter of lining everything up, sticking the panels down, and cleaning the glass! It works very well and we have already changed out the menu panels once, at a minimal cost compared to changing out the whole display.
Here's what the display looked like before: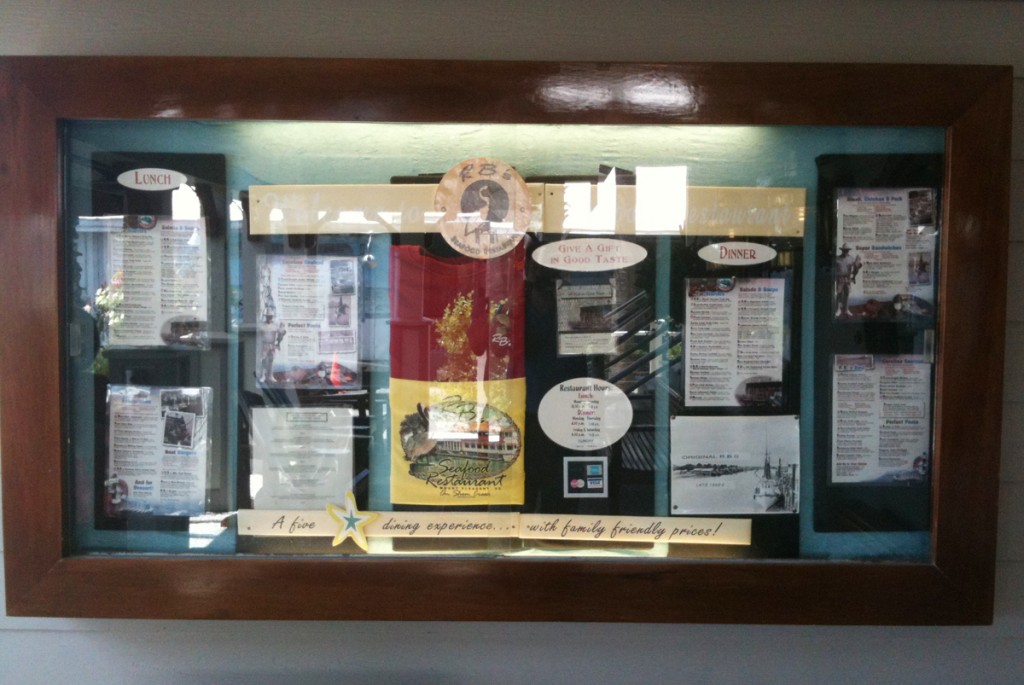 And here's the final display (with the glass off for the photo):